If it's cold outside or after a long week, there is nothing like being comfortable at home. I have a few handmade comfy home essentials I like to have around. Some I haven't made yet, need more time…
Terry Cloth Towel Hair Wrap by Sew Your Heart Out
Towel Wrap Tutorial by Sew Your Heart Out
You know the towels you wrap around your head after the shower, sometimes they're too small or too big and heavy… I finally decided to make my own and it is so handy. I haven't been able to find these things in shops, unless they're really cheap in horrible fabric that doesn't actually absorb moisture. This tutorial is great, the pattern is really handy, if a little big. I have gifted this several times and the feedback is very positive.
Fabric Headbands by Happy Together
Double Sided Headbands By Happy Together
This is another easy to make, very handy item. I find it hard to source quality headbands and I always need them, I need my hair out of my face as soon as I'm doing something like cleaning or cooking. This tutorial is easy to follow, you are welcome to vary the width of the band and it's a good introduction to working with elastic.
Eye Mask by The Red Kitchen
Eye Mask Tutorial by the Red Kitchen
Are you like me, you need total darkness and silence to get a good night's sleep? And are reduced to getting your eye mask from complimentary airline pouch, along with the cheap socks, tiny toothpaste and toothbrush that makes your gums bleed? Well, here is the solution easy and quick to make, great for using your fabric scraps. I didn't use the layer of dark fabric for mine and it worked just fine.
Women's Robe by Purl Soho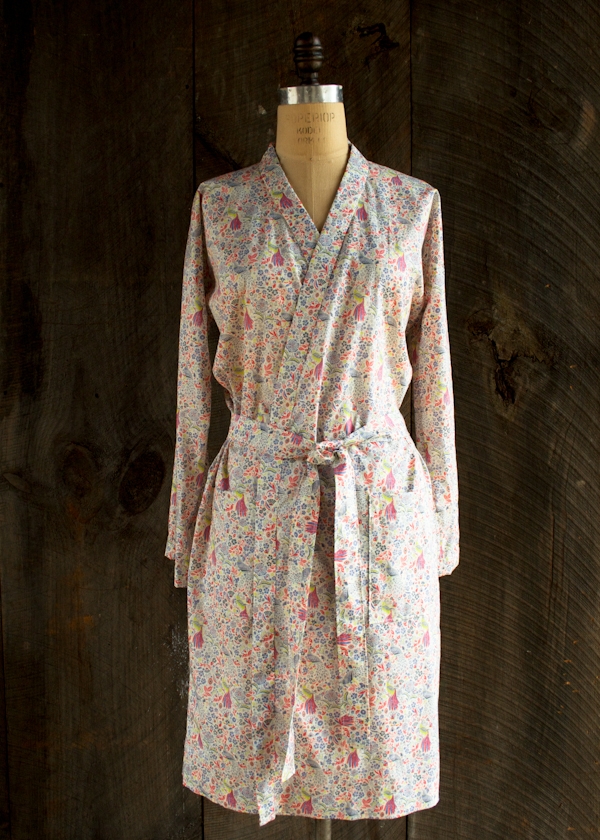 First of all, a disclaimer, I haven't made this one yet. I did buy the length of terry towelling required and thought I would wait to find a beautiful fabric to go with it. I will make some day, it looks beautiful and you can make as luxurious as you want. And it is so perfect to be comfortable at home !
I also have a list of handmade children's sewing projects, handmade sewing baby projects, handmade sewing kitchen projects and little girls sewing projects.
If buying handmade is easier for you than making, I recommend you visit the Finders Keepers Market in Sydney, you will find lots of gift ideas there.
Do you have essential handmade items to be comfy at home? I would love some ideas and thank you for visiting LesterLost !