In my search for beautiful sights and secret spots around Sydney, I never seem to run out of places to visit. The Sydney headlands and national parks are a safe source of isolation, nature and gorgeous views, and they're free. My latest solo expedition took me to West Head Lookout, in the north of Ku-Ring-Gai Chase National Park. Because the weather was beautiful and I had a bit of time on my hands, I made it a day trip and lunch date with a friend. As a result, I found 4 beautiful spots on the way to West Head Lookout.
West Head Lookout
West Head Lookout is accessible through McCarrs Creek Road, with a park entry of AUD12 per car per day. During WWII, West Head was a strategic point for the protection of Broken Bay. The West Head Army Track was opened in 2016 to give access to the West Head Battery, in use during WWII. The track is very steep (Grade 4) and should only be attempted by fit walkers.
The Lookout itself was built in the 1960's and offers beautiful views of the NSW Central Coast. Whilst West Head Lookout and Barranjoey Head are the northernmost points in metropolitan Sydney, this area also shows how the coast continues further north. The area is wild and remote. Peaceful waterways and eucalyptus forests wedged between the populated areas of Northern Sydney and the NSW Central Coast. West Head Lookout is relatively spacious and easily accessible, with a car park at the end of the road running through the national park. The views over Broken Bay feel a little mysterious due to the presence of Lion Island. Further to the north, the NSW Central Coast stretches out and you can catch a glimpse of Bouddi National Park.
Looking east is the isthmus of Palm Beach and the Barrenjoey Lighthouse. If you are able to drive all around Pittwater, this is a place you can include on your day trip.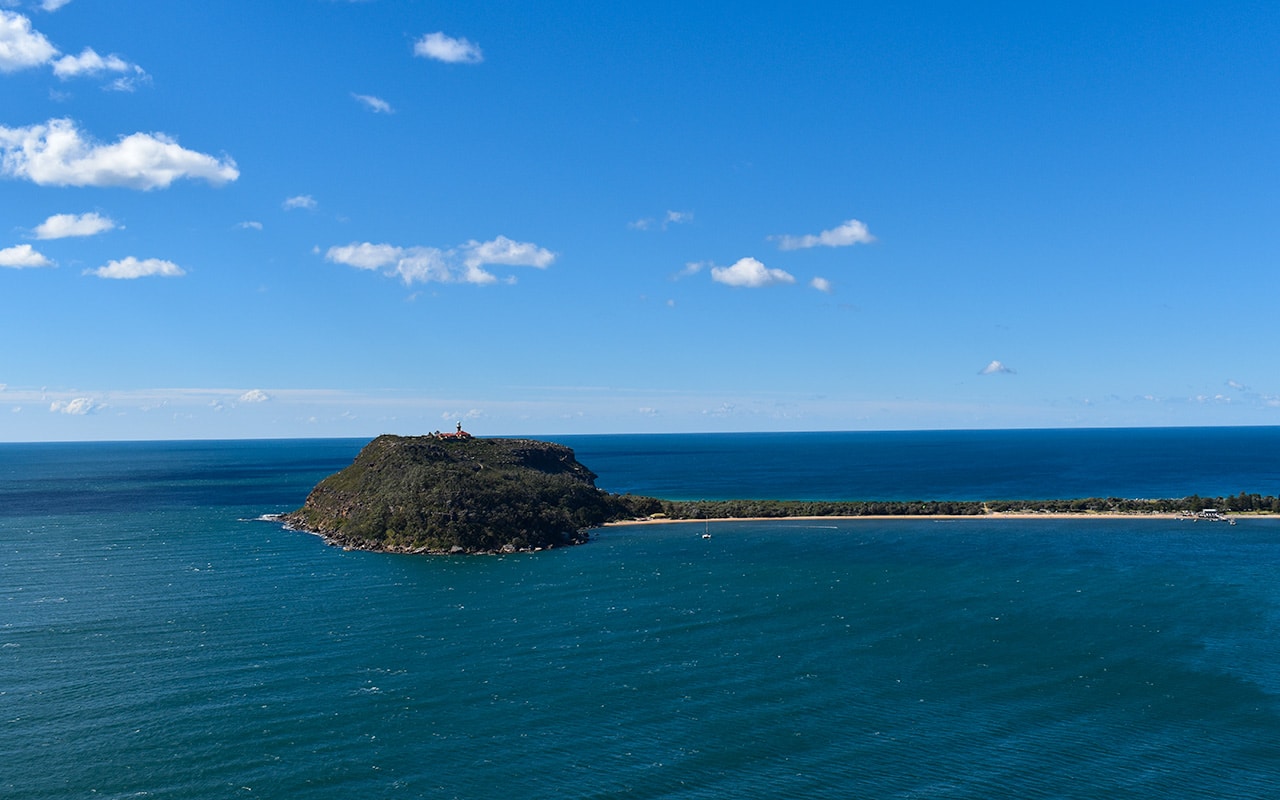 Along West Head Road, there are several places to stop and start a bush walk. There is also a service road to go to The Basin campsite. The service road is very steep and unsuitable for vehicles, but it's a beautiful walk. In this configuration, the ideal is to be dropped off at the turn-off and make your way out of the Basin on the ferry back to Palm Beach.
Appletree Bay
On your way out of West Head Lookout, take General San Martin Drive to head to Cottage Point. The road meanders through the eucalyptus forest, it's a beautiful drive. The place is popular with boat owners and kayakers, and I can imagine it must be so peaceful progressing through the fjords.
Cottage Point
At the end of General San Martin appears a world of secret privilege, with houses nestled on the edges of the national park. Again, Cottage Point is a boatie hangout and a great lunch spot furthest away from the hustle and bustle of Sydney. The Cottage Point Inn is a well-known upmarket address but I went to the Cottage Point Kiosk for a simpler and more affordable meal.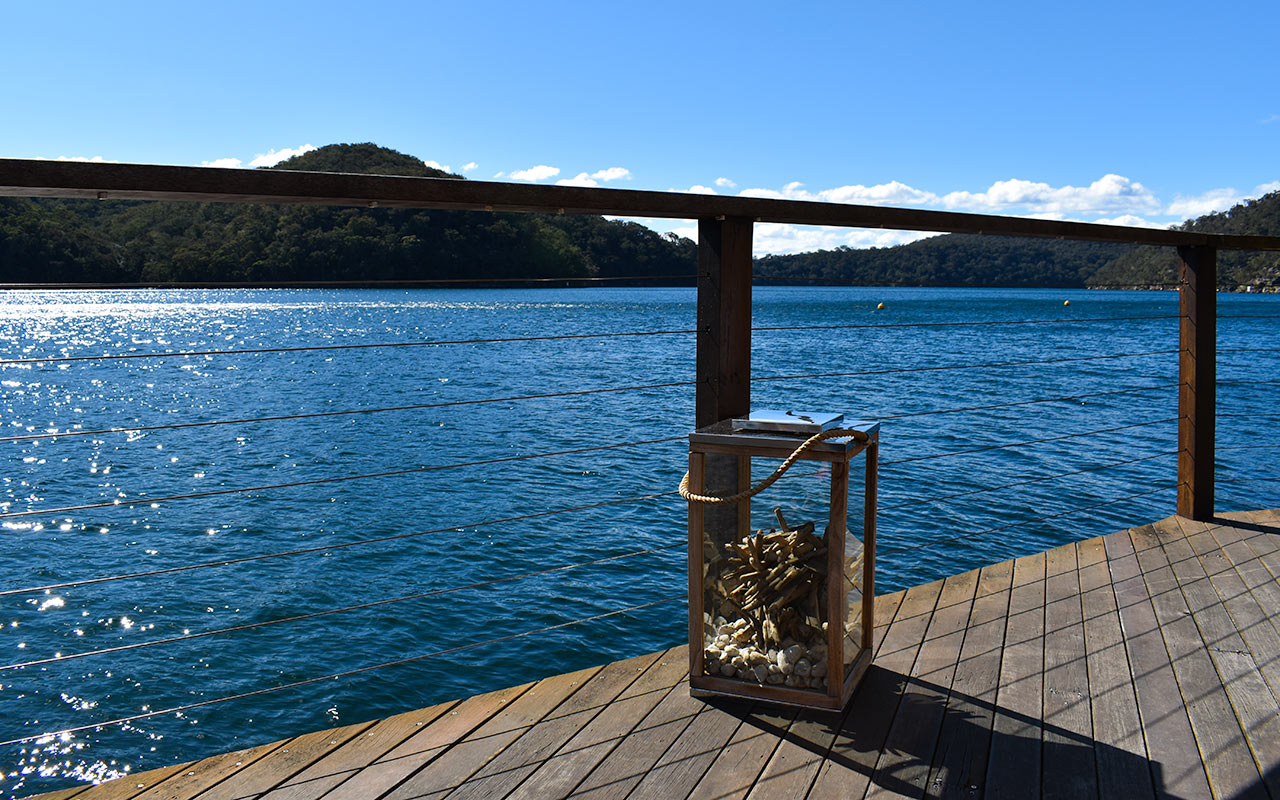 Casting eyes over the small marina and its habitual dwellers, one can only marvel at the diversity of Sydney life. An hour away from the CBD and a stone's throw from quiet suburban streets, you have something even quieter, where locals indulge in their passion for boating or sailing. I love Sydney for that, it's actually not that difficult to find little gems hidden in the nooks and crannies.
Church Point
Instead of directly backtracking, I travelled across to the Northern Beaches via Church Point, making it a round trip. McCarrs Creek Road meanders around Pittwater and you can catch views of Scotland Island. At Mona Vale, you can turn left to head to Palm Beach and continue your day trip. If you get to Barrenjoey Lighthouse at Palm Beach, you will get a view over the West Head Lookout. There are some beautiful beaches on that stretch of the Sydney coast.
Sydney Headlands
Sydney has no less than seven headlands, indeed a guarantee of spectacular coastal views. If you are looking to expand your experience and photography, I can recommend visiting North Head, South Head and Middle Head.
And read on for more ideas on what to do outdoors in Sydney…
Related Posts
Barrenjoey Lighthouse Walk
Have you visited West Head Lookout? Please tell me about your experience in the comments below.
Save these views from West Head Lookout in Sydney on Pinterest!