Do you have a hiker in your life in desperate need of gear? Beginner hikers find out pretty quickly that they need to acquire new stuff to make their practice of hiking more enjoyable. Gifts for hiking are a great way to help your friends build their hiking equipment list and get more joy out of the sport… Here is how to pick the best gifts for hikers.
How to pick the Best Gifts for Hikers
Whether you are looking for the best day hiking backpack or lightweight hiking gear, getting the right gear requires some research and understanding of what will work best in terms of gift ideas for hikers. In this list, you will find some essentials as well as some more products designed for a more advanced practice. Different types of hikers may have different needs but everyone has to start somewhere, so these are the basics…
Hiking shirts
The saying goes that there is no bad weather for hiking, just bad clothing… When you get a little more serious about hiking, you discover that the clothes you wear everyday, being mostly made of cotton, are usually not right for hiking. When you're on a hike, especially on multi-days and in hot climates where you may sweat a lot, you need clothes that are lightweight and quick dry. For the best hiking gifts, you might want to start here…
This is why you need to ditch cotton and invest in quick-dry and water-wicking clothes. For hiking, you can choose a classic athletic short-sleeve shirt, a long sleeve shirt which will offer better sun protection, or a button-up shirt. The material is what matters and it should not be cotton… Cotton holds water and can get heavy and sticky.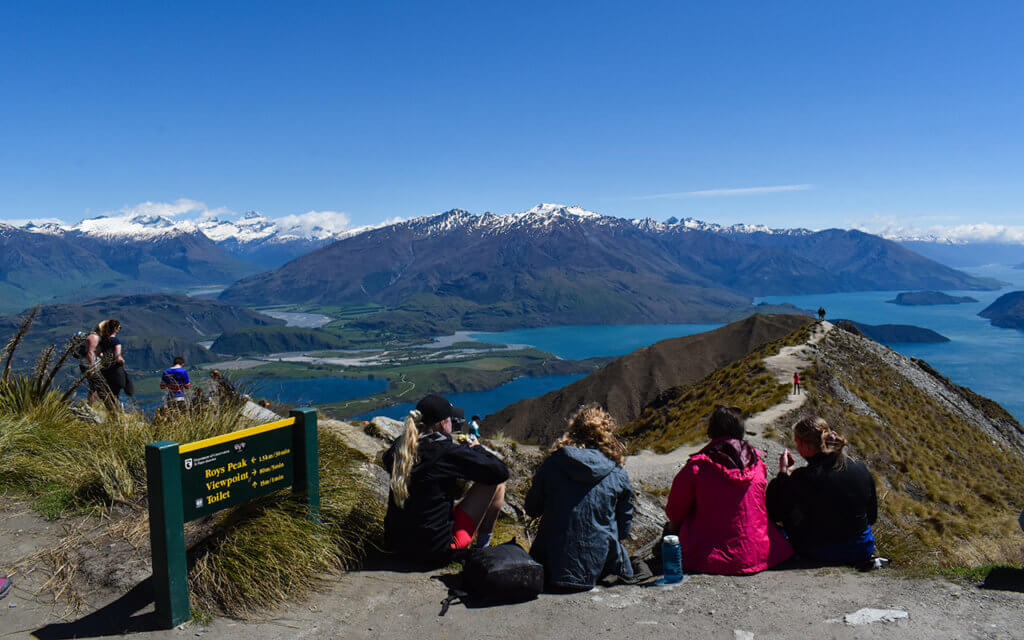 The most recommended material for hiking is merino wool, which is both breathable and water-wicking… Another advantage is the natural anti-microbial benefits of merino wool, which means that you can easily wear the same shirt several days in a row without smelling too much. This option is also the most expensive so when you are starting out, you may want to consider alternatives such as polyester or a spandex-nylon bland. 
Polyester is cheaper than merino wool and very water-wicking but doesn't have the same anti-microbial virtues. Still, for a beginner hiker, it's a good option. A blend of nylon and spandex would be more durable and flexible than polyester but wouldn't be as breathable…
Convertible hiking pants
I started hiking in the French Alps, and I was always taught to wear long summer hiking pants. This was mostly due to the fact that the weather could change very quickly and it was never a good idea to be caught out in the pair of shorts. Also, some plants such as thistle or nettles brushing against your legs could cause some damage.
These days, I am still happy wearing long pants but the option of switching to shorts from time to time is very seductive… Women's convertible hiking pants are pretty similar to normal hiking pants, except for a zipper just above the knee to separate the "legs" from the shorts… When it gets too hot or you come across a beach on your hike, it can be a very nice feature.
Same as the hiking shirts, buying synthetic material is much better than cotton. A goof blend of nylon and spandex with 50+ SPF protection is lightweight and quick-dry, which is essential when bushwalking in NSW. A pair of quality hiking pants can last years and will make a huge difference to a beginner or even experienced hiker…
Hiking socks
Every hiker has a horror story about getting terrible blisters on their feet… I have my own, I felt a "hot spot" developing on my foot and by the time I got home, it was too late to do anything about it and it took forever to heal… I wasn't wearing socks for hiking in summer, more generic walking socks… Hiking shoes often take the blame for blisters but in reality, you only have to look no further than your socks…
Choosing the right pair of socks for hiking is complicated. Do you need cushioning? How breathable and quick dry do you need them to be? Do you need mid calf socks to go with your boots or are you happy with low socks for hiking shoes?
Again, merino wool is a popular choice and blends well with some synthetic fibres. Depending on the climate you are hiking in, you may want to pay attention to warmth as well. For summer hiking in Australia, that's not so important.
Beginner hikers may learn the hard way that they need to look after their feet and get quality hiking socks and possibly liner hiking socks. Hiking socks may not be seem to be the coolest of gifts but someone may be eternally grateful…
Hiking boots
Hours on walking in the wilderness is a great mind relaxant but can be hard on the body. Getting lightweight hiking boots is probably one of the most important things to get when you start hiking. It can also be a bit of investment but one best done early. Hiking with poor quality, ill-fitting shoes can be devastating on the morale of a hiker. So, good hiking boots will be a treasured gift.
There is a debate between using hiking boots and hiking shoes. As someone with a tendency to roll my ankles, I prefer to have my feet firmly anchored in a boot. However, I recognise that even lightweight walking boots can get heavy and sweaty after a while… Maybe I'll test hiking shoes once I am more confident on the trail.
Right now, hiking boots give me stability and the ability to step into just about any terrain. Also, I don't worry too much about feeling the terrain on the soles of my feet as the boots are solidly cushioned. I adore my Salomon Quest 4D 3 GTX. This is a great gift for hikers and campers alike…
Hiking shoes
Another best gift for a hiker is a good pair of hiking shoes. Once you have resolved whether they prefer hiking shoes vs hiking boots, a lightweight shoe will dry quicker than a boot. Quality and fit are important because even the best socks for hiking in hot weather won't help if the shoe is too small. 
Hiking gaiters
I found out recently that using hiking gaiters is not just a winter hiking gear thing… The climate and the hiking conditions may warrant different styles of gaiters but they certainly have a use… For people who wear shoes, wearing lightweight gaiters may just be enough to keep sand and pebbles out of your shoes. Trail running gaiters are a good option.
The best gaiters can help keep moisture out or at least delaying the moment when your boots get flooded with water… I learned that lesson on the wonderful Hooker Valley Track in New Zealand. The weather was abysmal and my pants got sodden very quickly. My waterproof boots seemed to deal with the rain quite well until the amount of water in pants became too much and suddenly flooded in from the top… It was a very wet hike on the way back… Having waterproof gaiters that day would have helped deflect some of the water…
In Australia, gaiters also have another function, which I didn't suspect… If they are reasonably solid, they may help protect from snake bites. Let me be clear, wearing gaiters is not going to prevent a snake from attacking altogether but an extra layer around your ankle may help…
Right now I am using Outdoor Research gaiters. They are mid calf, with a lace under the sole and a hook at the front. They seem to keep the water out well and I haven't seen any snakes yet… With a present like that, your beginner hiker will feel that much more protected…
Packable waterproof jacket
My hiking training in the French Alps taught me to be ready for any kind of weather and to bear in mind that in the mountains, weather can change very quickly… So having an extra layer and a hiking rain jacket in the backpack is always on my mind… In the dry weather of Australia, carrying hiking rain gear seems unnecessary but rain does occur and when you get into hiking, you are less worried about going out in bad weather. What matters is to go out in the wild…
So, an ultralight rain jacket is a thoughtful gift and a necessary addition to the daypack… The best lightweight rain jacket would also be a great gift for urban hikers.
Hiking daypack
Beginner hikers are likely to spend hours researching and choosing the perfect hiking day pack and more experienced people may also consider waist packs for hikers. Interestingly, experienced hikers recommend to always buy a backpack last, once you have a good idea of what you need to carry for a day hike. A quality daypack, with the right support structure and in the right size, will make a huge difference to a hiker. A well-equipped hiker may easily carry a bit of weight on a day tramp and poorly distributed weight or poor quality straps can bring misery… 
Osprey makes fantastic women's hiking day packs with sound design and clever features… A good outdoor backpack should be reasonably lightweight and have a good structure to distribute the weight on your back…
Once you know how much gear the hiker in your life needs to carry, this could be one of the best hiking gifts ever!
Hiking backpack with included rain cover
As the urge to go hiking goes beyond the weather conditions, backpacks for hikers also need protection from the rain. I carry my DSLR camera and my wallet when I go hiking, and they didn't look too happy after a long walk in the rain. Even the best day pack may not be waterproof and water will get in quickly… So if you invest in the best day backpack, make sure your Christmas gifts for hikers include a rain cover.
Hiking poles
I used to think that using trekking poles was only for people who trail for days on end. I was a bit concerned I would look like a "try-hard" walking with poles… But as soon as I started hiking regularly, I noticed that I would sometimes put a lot of pressure on my knees in descents and I also developed headaches and pain in my back and shoulders… The benefits of walking poles are many and include relief of headaches, back pain and sore knees…
When I finally trekked the whole length of the Bouddi Coastal Track, I had to do it return and ended up hiking 16 km of a pretty hard track. By the end, my knees were screaming and reminded me of the agony of Roys Peak in New Zealand… I am sure many female hikers can relate… After that, I jumped in and ordered a pair of trekking poles. The best hiking poles can be expensive and it can hard to choose between aluminium and carbon fibre, or between telescopic and folding poles… 
My first pair is a Cascade Mountain Tech telescopic aluminium poles with cork handles and I am very happy with them. For a first foray into using poles, they do a very good job, are not too heavy to carry and I haven't had any headaches or knee pain since I started using them. Hiking poles are probably one of the best tips for beginner hikers as it will help with their balance and body conditioning.
First Aid Kit for Hiking
Whilst beginner hikers might love the idea of taking a walk outside without thinking about it too much, it might be worth reminding them that they need to carry some basic first aid gear with them, even for a day walk. Safety on the walking trail takes a little bit of preparation. A simple gift of disinfectant wipes, Leuko tape, bandages for sprains, pain killers, a snake bandage and a pair of tweezers to remove ticks might come in very handy someday… One thing hikers learn is that most hiking places are sufficiently remote to require a degree of self-reliance…
Gifts for hiking lovers don't have to be expensive and the best first aid kit for hiking doesn't have to be heavy of complicated, just take a few basics!
Sun protection
When enjoying the great outdoors, sun protection is very important, especially if you are hiking in Australia. Exposure to sunlight is a great mood-booster but can also lead to sunburn and dehydration. If you are going to carry the best rain gear for hiking, you also have to think about sun protection! In my experience, having a multi-level sun protection strategy is essential in order to have a successful hike. Sunscreen, polarised sunglasses and wide-brimmed hat are always in my day hike pack.
In Australia, sun protection is relevant even in winter. In summer, I would also recommend considering SPF clothing. I have seen sun protection arm sleeves used by motorists golfers in Western Australia, they would make quite a unique gift for hikers…
Insect protection
One of the downside of hiking is dealing with the nuisance of insects: flies, mosquitoes and ticks can affect the joy of walking outdoors… Insect protection may not be front of mind when buying presents for hikers but a small spray of insect repellent and even a face net would make a useful stocking filler…
Headlamp
I wonder how many hikers have planned their first overnight camping trip and forgot to pack a headlamp? It sounds like a rookie mistake but some hikers have to get their start before dawn or finish after dark. A quality headlamp doesn't have to be expensive. A good headlamp should be rechargeable through a USB port, have good autonomy (2 to 4 hours) and brightness. Some of them can be waterproof as well.
This is one of the more unique gifts for hikers and may not be relevant to city hikers.
Navigation compass
A hiking compass might be unnecessary on clearly marked day trails but this great gift might be a confidence builder for a hiker keen to venture off the beaten track safely. The best compass for hiking should be durable and accurate and have a proper magnetic needle. Also, you should choose a compass for the required hemisphere. This isn't a necessity if you are doing hikes in Sydney but it's a good skill to have.
The alternative to a compass tool is a handheld GPS for hikers. Great gifts for campers and hikers alike!
Emergency hiking bivvy
This is relevant to the more experienced and adventurous hiker but it could make a life and death difference in case they are stranded overnight or if the weather turns quickly. A quality bivvy sack is also relevant for hikers wanting to go lightweight and not carry a tent.
Water bottle for hiking
Carrying a sufficient supply of water is essential on day walks, such as the ones around Sydney Harbour, as well as multi-day trails. Good gifts for hikers include a quality water bottle. It can last for years and it's so much better than using plastic bottles. I love to have cool water with me when I hike so I like an insulated container, however they tend to be a bit heavier. Once a hiker finds the best hiking water bottle, it's likely they will stay with it forever…
Water filter
Having a water filter is not just for lightweight hikers, it can be a life saver in case you run out of liquid on the trail. Many experienced hikers choose to head out with a small supply of water, knowing they will find water sources along the way. In Australia, you may have to research if there are water sources to begin with, but carrying the best water filter for hikers can be an emergency tool.
Hydration bladder
Hiking in the dry heat of Australia means you may have to deal with quick dehydration. Having to stop, set down your pack to get to your water may slow you down… For quick and ongoing hydration on the trail, you might want to give the gift of the best hiking water bladder. Make sure you get a size that would fit into a small hiking daypack.
Unique Hiking Gifts
From the best hiking jacket to the best small backpack and the many gadgets for hikers, there are plenty of options to get things for hikers. My own hiking Christmas list is pretty massive already!
Related Posts
What are your favourite unique hiking gifts? Tell me in the comments below!
Save these gifts for hikers on Pinterest!
LesterLost is a participant in the Amazon Services LLC Associates program, an affiliate advertising program designed to provide a means for us to earn fees by linking to Amazon.com and affiliated sites.