Who could predict 2020 would be such a crazy year? Even after the worst bushfire season in Australia, I thought improvement was on the cards and I looked forward to a European trip. Little did I know I would end up surviving a pandemic: France travel story…
Surviving a Pandemic: France Travel Story
For our 2020 big trip, we designed a fairly similar itinerary, based on a very successful trip the year before. First, a week in Paris for me, while my husband is catching up with friends in the UK. Then, we take a train to Geneva and head to the French Alps for a week of skiing…
We had some unfinished business in Alsace. Strasbourg had been a highlight of our last trip so we added 4 nights in Colmar, to visit wineries and villages. And since a week in a capital city worked so well last year with Istanbul, we thought we'd visit Lisbon on this occasion.
After this, my husband was going home and I still had another two weeks in Morocco.
Sticking to the Plan
Of course, we were aware of the virus before we left. A number of friends and acquaintances cancelled their travel plans, however, those were mostly connected to large events. Our trip was an independent journey and had been planned for a long time.
At the time, the pandemic was still fairly limited to China, where the virus originated. The lockdown appeared to be drastic and efficient. Compared to the population density in China, the figures didn't seem outrageous. More importantly, the outbreak hadn't been declared a pandemic yet… In essence, the whole thing still seemed fairly distant.
Flying to France
By the time we were ready to fly, Italy started casting a concerning shadow. Still, we maintained our plans… I do remember being a little less enthusiastic and a little less prepared about my travel plans. I had my guidebooks ready but I had done very little reading…
The flight to London was like any other, only less full. I had no trouble getting my upgrade to Premium Economy on Qantas. As my husband is a Qantas Platinum member, we indulged in the First Class Lounge.
I did clean the armrests of my chair with an antiseptic wipe. This drew a smile from a fellow traveller and I felt the need to justify what I still saw as an unusual compulsion… "I don't normally do this…" The response? "I did it too".
The exact same conversation happened when I settled in my allocated seat onboard the flight…
Paris
Contrary to the previous year, I set different and less ambitious goals for Paris. Less visits, more time with family. After a week, my husband and friends arrived on the Eurostar and the real travel began.
We spent a day wandering around Paris, nothing too ambitious. Notre Dame, the Seine, the Eiffel Tower…
As a more knowledgeable tourist in Paris, my husband wanted to visit a food market, so we combined a visit of the Marché Richard Lenoir with lunch at Brasserie Bofinger.
Skiing
The purpose of our trip to the French Alps was to stay in my house and do some skiing. The plan started fine… We took the train from Paris to Geneva, rented a car and headed to the mountains.We rented skis and ski boots and sized up the mountain the very next day.
Just like the year before, the first day of skiing was under the snow and in low visibility. This didn't particularly worry me, I was so happy to be back!
The weather was much better for the next two days.
The First Symptoms
And this is where the silent threat we had been so keen to ignore made its move… After three days of skiing, I felt a cold coming on, a headache and some muscle pain. I blamed the first day of ski in the snow and the physical effort of getting back on skis…
The weather had turned a little sour so I decided to stay home and rest. And woke up two mornings in a row with terrible muscle pain and chills. My temperature was up and down, I needed to sleep and started on the paracetamol. But I wasn't worried…
The next morning, I woke with intense pain in my hips. I had never felt anything like that before and I slept a lot that day.
Still, the penny didn't drop…
And Then… the World Changed…
After two days of rest, I felt somewhat better and I was ready to hit the slopes again, but the course of history changed that day… The French Government announced lockdown measures and the first thing to go were the ski resorts… So, the ski resort closed down and the season finished 6 weeks ahead of schedule, just like that…
We returned the rented ski gear with a heavy heart, feeling very sorry for all the people suddenly out of work… I was feeling a little better that day and we decided to drive to one of the prettiest Baroque churches of the region: St Nicolas de Véroce.
The muscle pain had stopped. I still had headaches and temperature, and I was still in denial…
The next day, the headaches and high temperature started again. A dry cough appeared as well… I had a sore throat but that didn't last… By that stage, the realisation that my illness might be the virus descended upon our group. Nothing was said out loud but I began to think about what it meant for me. I was feeling very tired. One of our guests has very similar symptoms to mine, delayed by 24 hours, another only had mild symptoms for a couple of days and my husband didn't have any symptoms at all.
Cancellations
The first of my travel plans to be cancelled was Morocco. The country first shut its border with Spain, which alerted me to the fact that France and others might be next. I was due to visit friends in Morocco and we heard that a complete shut down was coming… Indeed, a day or so later, Morocco announced the cancellation of all flights into its airports and closure of its borders.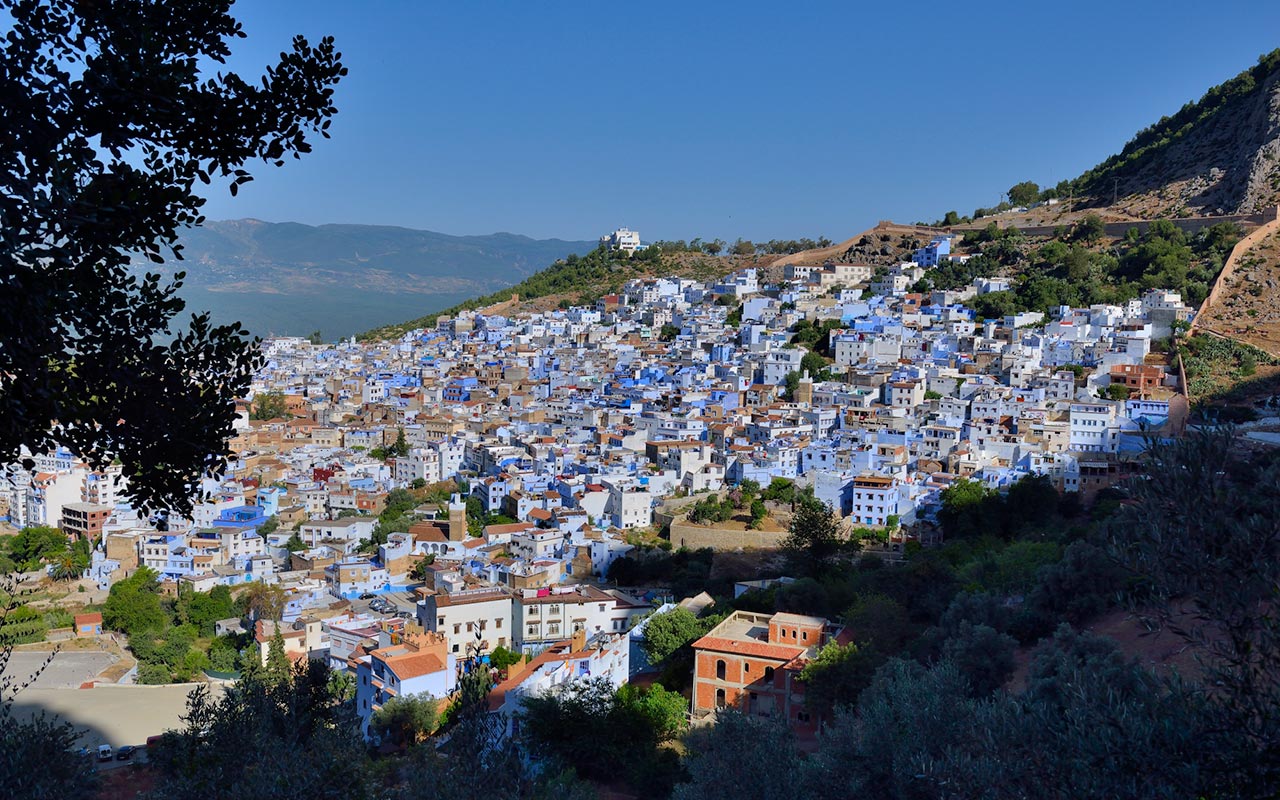 Even though the East of France had been declared an epicentre of the pandemic, I still didn't want to make the call to cancel… However, I called the Tourist Office in Colmar and learned that everything was gradually closing down and that there was hardly anyone in the street…
We cancelled our accommodation in Colmar and Lisbon, as well as the flights from Geneva and back to Paris.
Faced with the magnitude of world events, those cancellations almost didn't bother me. It was as if I had been expecting them all along… Still, the mix of bad news and travel difficulties was growing…
Geneva Airport
After a few idle days of watching the world shut down, the mood in the house lowered. Our guests were supposed to go to Italy and spend a few days in Rome before flying out of Rome. The news out of Italy were not good. The figure of 250 deaths due to Covid-19 in a single day hit me… Surely, this is not a good idea… After a few days and many hesitations, they decided to fly out of Geneva on 17 March and we would give them a lift. Geneva is only an hour away from my house, we thought we would leave in the morning in order to allow plenty of time to tackle the border crossing…
As this was the day of the lockdown, a huge number of people rushed across the border. What should have been a straightforward and relatively quick drive turned out to be a nightmarish 7-hour wait at the border… Our friends missed their flight and had to overnight in Geneva… The airport looked packed. The return trip was a lot quicker and I collapsed into a hot bath when we got back.
Lockdown
As we were stuck in the long queue of vehicles, the rules of confinement came through: don't leave your house unless it is for grocery shopping, work, a medical appointment, exercise or walk your dog… We had to write a statement (attestation de déplacement dérogatoire) explaining the purpose and date every time we were out.
Over the next few days, modifications were added to those rules, such as a limit in time and distance for outings.
That first weekend, the village didn't look like it was in lockdown. People were still out and about, enjoying drinks bought at the supermarkets on café terraces, when they weren't serving drinks anymore…
A fair few holidaymakers went for walks, when that had been banned… A few days later, most people went home and the village went very quiet.
A Serious Illness
After the Geneva ordeal, I felt a sense of relief. Even though the world seemed to be falling apart and restrictions came in place, I felt safe in my house and had no need to go anywhere else.
At that point, I had no choice but to focus on the illness. After a few days of feeling a bit better, the fatigue was intense. I needed a nap in the morning and one in the afternoon. Also, I started monitoring my temperature, which ranked between a very low 35.1 and 38.9. I probably had higher temperature at the beginning, but I wasn't monitoring it.
Paracetamol became essential in order to control the temperature, however I had to space them out by 6 hours. I could manage the morning, but the high temperature came back every afternoon, before I was due for a paracetamol and I would fall into a painful slumber.
My brain went to mush. Reading or writing wasn't an option. Only Netflix would distract me between sleeps.
On sunny days, I sat on a deck chair in the garden and watched the mountain…
At that point, the pandemic was advancing fast in France and there was a real concern that hospitals were going to be overrun. The number of deaths reached 500 per 24 hours…
That week, I began to wonder if things could get worse. I was resting as much as possible but noticed I was getting out of breath after a very mild effort, such as climbing the 16 steps to the upper floor of the house. Showering and dressing would leave me breathless…
I began sensing that "something was working its way through me" and wondered if I might have a secondary infection. I made a few calls to seek medical help and what I found didn't reassure me…
The local hospital asked me NOT to come in to get checked but to rely on the emergency/ambulance service (SAMU). I called the SAMU and they didn't think I warranted assistance and would only help me if I went into severe respiratory distress…
To round things up, our travel insurance was voided by the fact that we were in a pandemic…
So, here I am, 45 minutes from the nearest hospital with a virus that could turn really bad…
My only option was a doctor in the next town, who would do a teleconference but asked me not to show up at his surgery… And so I took my own pulse and counted my breaths under his direction… The doctor prescribed some antibiotics for a week, which was a relief.
At that point, my husband and I slept in separate rooms. I stayed home and avoided contact with other people…
New Symptoms
The strangest symptom was the loss of taste. Or, to be precise, a modification in my sense of taste. Food and drinks tasted different and unpleasant. The tap water in Les Contamines normally tastes fresh, as if it comes straight off the mountain. Now, it had a bizarre sugary taste I didn't recognise. Tea tasted foul and wine was totally pointless…
I couldn't tolerate bread, cheese, lettuce, onion, anything with oil… Breakfast was reduced to a few sweet biscuits and a glass of water. I could still eat mandarines and they felt even sweeter…
I'm not sure which one came first, but I also lost my appetite. It was a brutal realisation, I simply couldn't eat anything. I knew I had to eat to sustain myself but couldn't absorb more than a few spoonfuls of soup…
Psychologically, that was hard…
Long Days and Baby Steps
I spent the new few days sleeping lots, taking foul-tasting antibiotics, watching Netflix shows and occasionally wandering around the garden.
The extreme fatigue and headaches continued. My temperature was better but I found myself very reliant on paracetamol to get through the day. The antibiotics seemed to be working, my breathing seemed normal. I'll never know whether I did have a secondary infection or whether resting was enough. Improvement was slow but I felt a little better.
At that time, my husband was taking daily walks within the one kilometre radius and walking to the village shops. I decided to take my first "recovery walk" for about an hour. It was a beautiful day and I enjoyed the walk and being outside in the fresh air and sunshine. When I got home though, I needed a long sleep to rest…
This virus really isn't some sort of flu… The recovery was going to be slow. If it had been a normal cold or flu, I would have expected to wake up one day feeling much better than the day before. In this situation, if I was improving, it was a very small step at a time…
My appetite came back eventually and we were able to order some takeaway meals from our favourite restaurant in Les Contamines: l'O a la Bouche.
Stranded… but not for long
Having accepted that I was sick and in no position to travel, my husband and I realised we would potentially have to stay in Les Contamines for longer. Within a week of arriving in Les Contamines, we knew that we wouldn't be allowed to travel via Singapore, having spent time in France. Qantas announced they would hold a credit for people whose flights were cancelled. In the second half of March, Australians were encouraged to go home as soon as possible and many of them did.
My husband initially changed his flights to travel from London to Perth, and bought an additional flight from Geneva to London on Swiss. My plan was to take a train to Paris, fly to London and join my husband on the flight back to Australia.
The flight out of Geneva was then cancelled and there were no trains. Clearly, getting home was going to be a little more complicated. We cancelled all our flights with Qantas and allowed ourselves to be stranded in France… Qantas stopped all flights out of Europe on 31st March and we didn't think a long flight was an option for me.
The Escape Plan
At the end of March, boredom set in. All we could do was to take an hour-long walk around the village, hiking was not allowed and there wasn't much to do around the house… No way could we go to Chamonix to visit the Aiguille du Midi…
I didn't mind being stranded too much but as an Australian citizen, my husband felt nervous and was under some pressure to return to work.
With no travel insurance, I didn't think it was wise to stay in France too long. I didn't want to be completely by myself in the house and I didn't want to take the long journey home alone either.
Also, we knew that a 14-day hotel quarantine awaited us upon return to Australia. Who would want to do that by themselves?
So, we decided to find a way home. Trying to cross the Swiss border to the nearest airport was too hard, our only choice was Paris. I needed to pick up a travel bag and return some ski clothes to my parents. Therefore, we elected to drive to Paris and take a flight from there.
At the time, only Qatar Airways was flying to Australia from Europe and my husband had his eye on some flights. At the last minute, I suggested he contact Qantas to see if they might have a flight out of London so we could use our credit rather than pay for new flights.
A small miracle happened: Qantas simply booked us on Qatar Airways, using our return flight credit. We didn't have to pay any additional fees, they just said: "we'll get you home"…
In order to get to Paris, we needed to hire a car. We had already given up our rental car so we went back to the same rental company in Sallanches. We took the local bus to go and pick up the car and planned our escape.
The Easiest Drive
The plan was to drive to Paris, pay a brief visit to my parents to say goodbye. Then drive to Charles de Gaulle airport, spend the night in a hotel and take our flight the next morning.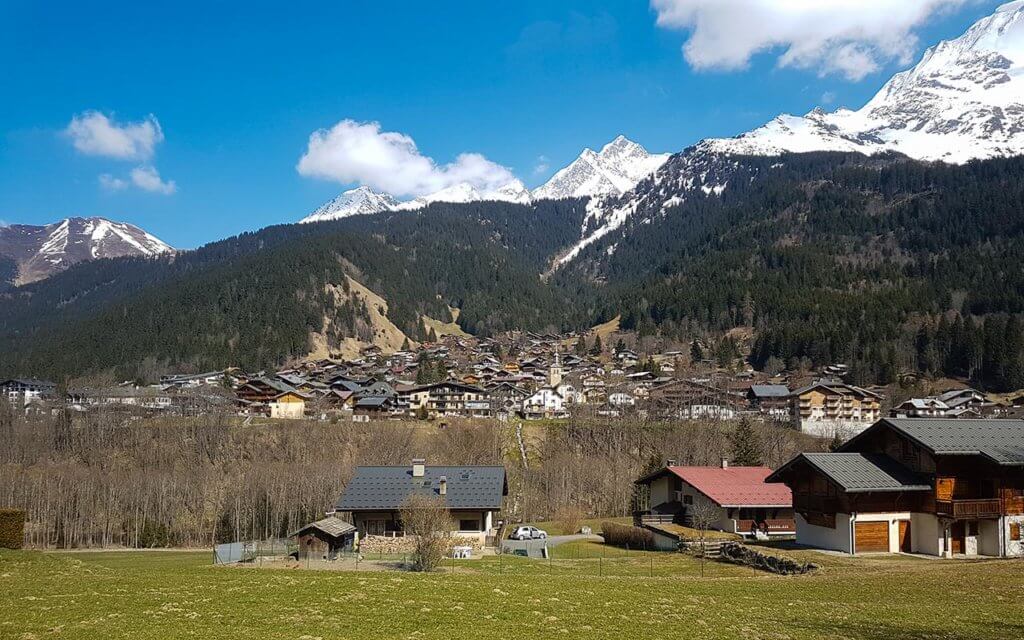 Easy enough? Sure, except that when things are not "normal", you worry about whatever might go wrong… That weekend was the beginning of school holidays and the authorities were determined to prevent people from going on holidays. As a huge police presence was announced on the roads, I was irrationally petrified of being fined or worse, turned away…
We had our paperwork in order: Australian passports, flight details, hotel booking and yet, I couldn't shake the nerves…
We left early in the morning. As always, closing the shutters of the house made me a little sad. What a strange period of time. We stayed a month, yet skied only 3 days and I felt I had done very little in the house.
As we drove off, the sun was shining on the peaks, a beautiful sight… However, as soon as we hit the Arve Valley, we were reminded that something was amiss… I drove that road many times, including early in the morning and I'd never seen it like this. The A40 or Autoroute Blanche is usually busy with trucks passing through the Tunnel du Mont Blanc to Italy.
There was nobody… it was eerie!
The drive was effortless, needless to say. No traffic, hardly any cars and even less trucks. For the first 300km, I counted four cars and three trucks.
Initially, I was confident we could reach Paris or its surroundings on one tank of petrol but the fancy BMW guzzled a fair bit… We stopped at the first open petrol station we found. The attendant mentioned casually that I was the third customer to appear in three hours, and that two thirds of petrol stations were closed.
In the end, we didn't have issues finding petrol along the way. We didn't find many people though. The silence so close to a highway was hard to comprehend. Birds seemed to have reconquered the environment. As we were passing through Burgundy, we even saw a crow casually sitting on the middle lane. We passed him on the right lane and he didn't even bother to fly off!
I won't forget this drive. Having done it many times, I kept expecting cars, trucks or a traffic jam. This was both exhilarating and unnerving…
By the time we got to Fontainebleau, it was still very quiet, with only a few vehicles.
Paris, Open City
We entered Paris via the south, at Porte d'Orleans. Normally, this is a traffic nightmare. Then, a straight line took us from the south to the north of Paris, with hardly any traffic. It was so strange that my husband commented on how many traffic lights Paris has… Yes, but you don't normally notice them when you're stuck in traffic…
And the police? We saw a patrol when we entered Paris but they were busy with other people. We didn't see any on our 600km drive I was almost disappointed, I had mentally prepared my plea…
Charles de Gaulle
After a brief goodbye to my parents, we hit the road again. This time we had to exit Paris towards the north and head to Charles de Gaulle airport. I was sure we would be stopped by the police… But again, we went through unencumbered.
It took a little while to find the Mercure Hotel, but looking back, driving around a deserted airport was intoxicating…
We returned the car, settled in our hotel room, which had a view of the tarmac. Not many flights took off… We both felt a sense of relief, of having made out of an adventure alive. Still, it was just a long drive…
The Flight Home
Another early start and we take the shuttle train to Terminal 2, the only one open. On the long walk through the terminal, we only saw soldiers and police, and a fair few homeless people.
At check-in, the ground staff told us there are only about twenty passengers on the flight… Overall, going through customs and security was a lot quicker and friendlier than usual… How often do you see a security officer smile and wish you safe travels?
Indeed, a small group of people boarded the plane. Everyone had been assigned a seat at the back of the plane, which I thought was odd… Then a flight attendant mentioned this was required for take-off, in order to balance the plane.
The flight from Paris to Doha was fine, everyone spread out everywhere and we were offered a lot of drinks!
An hour before landing, a fair number of "passengers" changed into Qatar Airways uniforms… It turned out they were really flight crew returning to Qatar. And there were only six "real" passengers.
I thought I was done with bizarre situations but that was a bit of a shock…
As an experienced long-haul traveller, I've only known full flights so I couldn't help but wonder how Qatar Airways would benefit from running quasi empty flights…
We had a few hours in Doha and experienced yet another empty and eerie airport. The first class lounge we had access to was nice and quiet and things felt almost normal for a while…
Our next flight was Doha to Sydney. Again, there was a small group of passengers, all grouped in the tail of the plane for take off. I had no problem scoring not one but two rows: one where to sit down with plenty of leg room and one with three seats to lie down for the night…
Welcome to Sydney
Once we landed in Sydney, the weight of the quarantine laws became apparent even before we disembarked… We had to wait for clearance to be given by the local authorities, so we waited patiently on the plane.
Once we were out, we were greeted by all sorts of people wearing masks and the quarantine process began. Ground staff and nurses from the Department of Health were the first ones. A nurse took my temperature in the ear, another asked health questions and another formally advised us we were going to be taken to a hotel for quarantine.
Things sounded reassuring: we would be fed and would be able to receive care packages…
After that, we went through immigration, quarantine and baggage collection.
Outside, we were met by police officers and soldiers, who took our luggage and put them on the bus… Things were beginning to feel fairly serious. After a few minutes, the bus started, escorted by unmarked police cars. At this point, we were given no information as to where we were going… It was a little unnerving and we were secretly hoping for the Intercontinental…
It wasn't meant to be, we drove past the city and ended up at the Ibis Darling Harbour…
We were "welcomed" by a NSW Police officer who explained that we were going to be locked up in a hotel room for the next 14 days, that everyone would do their best to make our stay as comfortable as possible but that it wouldn't be easy…
Quarantine
After going through the registration process with both a hotel receptionist and a police officer, who asked all sorts of questions about where we came from and where we planned on going after the quarantine, that was it.
Two police officers escorted us to our hotel rooms. The door closed behind us and this was our world for the following two weeks…
Reflections
I now have the opportunity to reflect on these few weeks, the bad and the good…
We were both unprepared and somewhat unaware of how this "world pandemic" would affect us. Some things should have alerted us and yet didn't. We couldn't predict everything that happened and we had to adapt to a fast changing situation.
Should we have travelled? Clearly, no. But we did and it's done now.
Cancelling our travel plans once we were in France didn't feel too catastrophic. Places like Portugal, Alsace and Morocco are still there and we'll get there eventually.
How did we fare in all of this? Having to change travel plans and worrying about whether we were going to find a way home was stressful, certainly. Getting sick with the virus was worse but it's really my only regret.
I can't help but being grateful. We were confined in my house and it was the best place to be as it limited the costs. We were together and that was important.
As for the journey home, it was an adventure I'll never forget and nothing terrible happened. So, there we are.
Final Thoughts on the Virus
I don't pretend to be an expert, I only described what it was like for me. I experienced "moderate" symptoms and yet, I had a rough time. This virus is a serious disease and it should be avoided at all costs. Please stay home and practice social distancing, this evil will be with us for a while yet!
Related Posts
Best Ski Resort in France
Best Places to Ski in France
Save this extraordinary story on Pinterest!