Morocco holidays are a wonderful adventure and I love experiencing the vibrant and lively atmosphere of this beautiful country. I am a pretty independent traveller however there are occasions where I would favour taking a local tour, as Marrakech tourism can be pretty hectic at times, especially if this is your first time. Indeed a lot of travellers wonder whether they should travel independently and what are the best day trips from Marrakech.
There are many Morocco excursions to consider when visiting the country and I have selected several Marrakech day tours.
The Best Day Trips from Marrakech
Marrakech is a big tourist hub in Morocco, and for good reason. Marrakech is a vibrant and exciting destination, where you can experience the culture, food and natural environment of Morocco.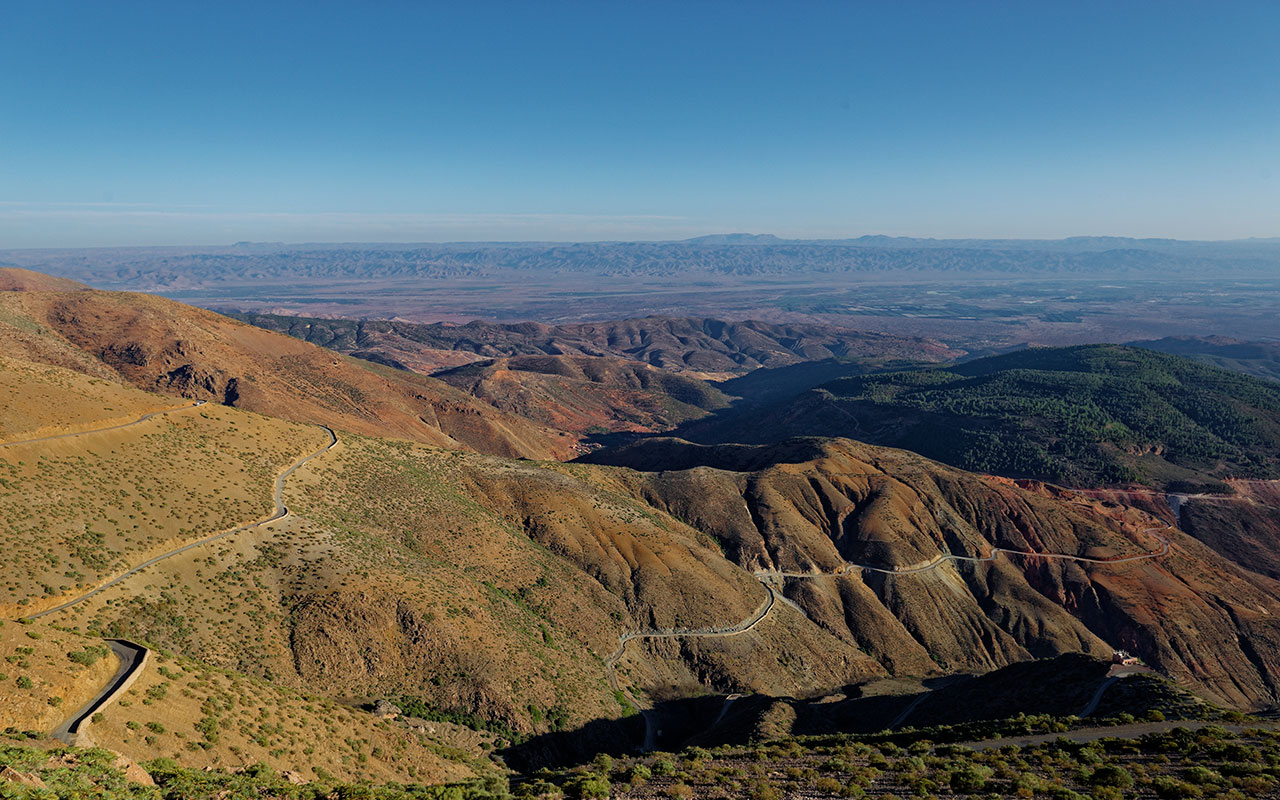 Visiting Morocco is a great adventure but it pays to be organised for certain things, starting with a good packing list…
There are literally hundreds of Morocco tour companies for travellers to consider and not all of them will deliver a good experience. It's easy to feel overwhelmed or to assume you can just turn up and hop on any bus… In my opinion, it's worth doing some research to understand what tours are on offer, you may discover an activity you hadn't thought of…
Also, there are a fair few dodgy operators around the place… Issues reported by travellers range from complaints about vehicles not being road-worthy or having no air conditioning, sub-standard accommodation to solo female travellers being harassed…
I have researched tours and operators carefully, and relying on established tourism companies with good customer reviews will ensure that you have a positive and trouble-free experience in Marrakech.
Booking through Get Your Guide also means you can easily cancel and get reimbursed if your plans change.
Desert Tours from Marrakech
Marrakech desert tours are one of the most popular activities to do and many travellers report the experience as a highlight of their time in Morocco. I also find that there are a lot of misconceptions and misguided expectations when it comes to visiting the Sahara desert camp.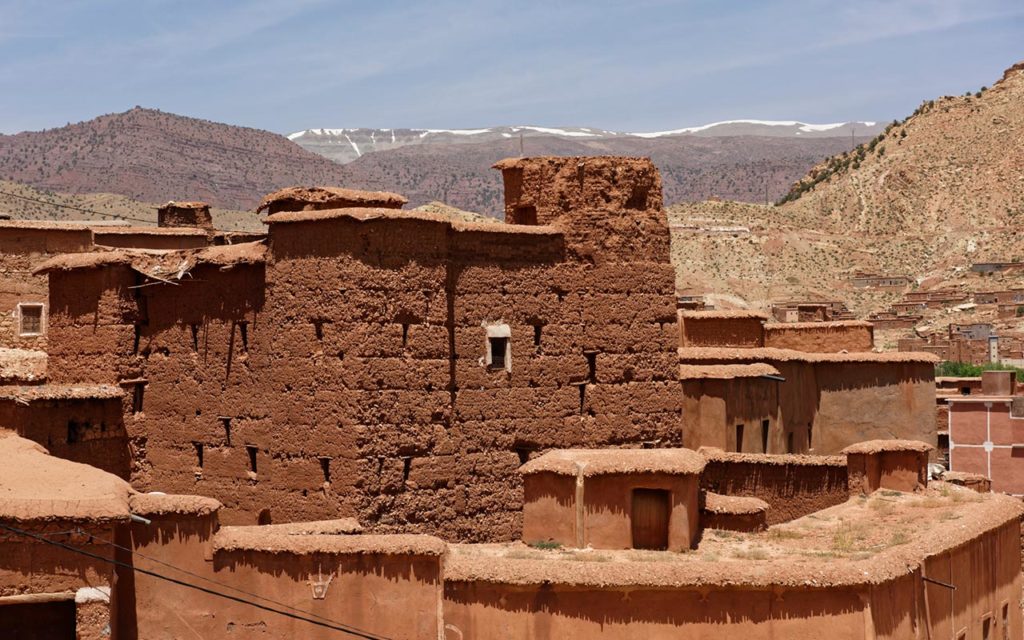 A lot of travellers seem to believe that the Sahara is just outside of Marrakech and that it's possible to visit as a day trip. Just to be clear, this is not the case. If you want to experience the real Sahara desert, you have to dedicate some time to it.
Desert trips from Marrakech take a minimum of three days. The best Sahara desert trips are worth doing in four days. I will be writing about Merzouga desert tours and other Morocco desert excursions very soon.
Day Trips from Marrakech
Marrakech is a wonderful city that warrants at least a few days, but there are several Marrakech day trips you can take to see the surroundings. Some of these are the best Morocco tours.
Ouzoud Waterfall
The Ouzoud Waterfall is located 167km east of Marrakech and a popular day trips for Moroccans and tourists. The three-tier waterfall is 110m tall and a lovely swimming spot. The best time to visit is from March to June.
Monkeys will greet visitors and may steal your personal items such as sunglasses, so watch out! There is a sign asking that you don't feed them, it only encourages their bad behaviour.
This is a full-day tour and a long day, about 10 hours. Check additional information and current tour prices.
As many Marrakech day tours, this one includes a hotel pick up in Marrakech.
Atlas Mountains and Ourika Valley
Only 50km south of Marrakech, the Ourika Valley is a beautiful drive. The best time to visit is from February to April, when the cherry and almond trees are in bloom. The Ourika Valley is a green and lush oasis valley with waterfalls and rapids. The tour will also take you to Asni and Oukameiden, with views of Mount Toubkal, the highest peak in Morocco.
Check additional information and current tour prices.
This Atlas Mountains day trip will take on some of the most dramatic roads of Morocco, but someone else will be driving…
Ait Benhaddou
The Ksar (or fortified village) of Ait Benhaddou is a very popular day trip from Marrakech and it should be. The UNESCO World Heritage Site is a well-preserved example of earthen clay architecture. A guided tour will take you around the fortress and lunch is included.
Ait Benhaddou has been used as a film location for many years and the guide has many stories…
The tour also includes a visit to Telouet, an ancient and run-down fortress with beautiful views of the valley. Check additional information and current tour prices.
Essaouira Day Trip
Essaouira is an inspired and friendly coastal town, only three hours from Marrakech, as well as one of the best Morocco holiday destinations. The drive is uneventful and straightforward, and the ocean air is a welcome distraction from the dry heat of Marrakech.
Essaouira has a cool coastal vibe and some really friendly locals. It is worth a few days if you have time but even a day trip will give you a great experience.
Check additional information and current tour prices. I spent several days in Essaouira but you can see the essential in a day trip.
Marrakech Balloon Flight
A good alternative to a Morocco desert tour, if you don't have enough time for a trip from Marrakech, is a balloon flight. You soar above the plain, which may seem like the Marrakech desert and admire the Atlas mountain chain in the distance. This is a truly unique experience…
Check additional information and current tour prices.
Marrakech Tours
Marrakech is a bustling city that never seems to sleep. In my opinion, the red city is one of the best places to experience the soul of Morocco. The biggest challenge for travellers is not to get lost in the medina, which is near impossible and not such a big deal after all.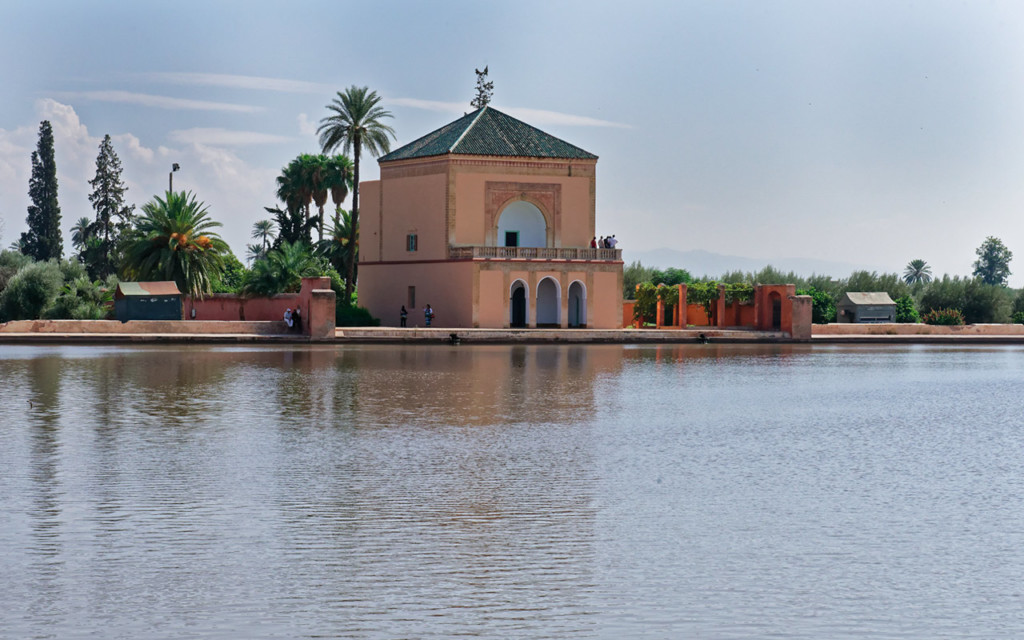 Taking a tour is a good way to get your bearings around the medina and to learn about the city's history.
Marrakech City Tour
This private full-day tour of Marrakech will pick you up at your hotel or in a central location. The landmarks included in this Marrakech bus tour are the Bahia Palace, the Madrasa Ben Youssef, the Saadian Tombs and the Medina. In addition, the tour will drive you to the Majorelle Gardens, home of the late fashion designer Yves Saint Laurent and the Berber Museum.
Check additional information and current tour prices.
If you have only 3 days in Marrakech, this will be a good way to see the main sights. Morocco private tours have an English speaking guide.
Walking Tour Marrakech
Expect to walk a lot in Marrakech… This tour is a great orientation around the centre of town and visits all the central landmarks: the Koutoubia Mosque (although non-Muslims cannot enter the mosque), the Bahia Palace and the Saadian Tombs. The tour will take you through the Medina and will finish at Jamaa El Fna Square.
Check additional information and current tour prices.
Medina by Night
Mornings are quiet and slow in Marrakech… However, the town comes to life later in the day and the evenings are properly bustling. A visit to Marrakech wouldn't be complete without experiencing the medina at night. Jamaa El Fna square is especially busy and lively at night, with dancers and various entertainers on display.
If you have only 2 days in Marrakech, I would highly recommend this tour. Check additional information and current tour prices.
I have experienced the main square of Marrakech at night before and it can be daunting. Be prepared to be accosted and for entertainers to ask for money if you take photos. This might be easier to manage with a guide.
Moroccan Cooking Classes
Moroccan cuisine is one of the finest in the world and should be part of your Marrakech sightseeing. The mix of sweet spices, slow-cooked meats and vegetables, and fresh salads requires skill and a great love of food… This art can be learned and there are various options for cookery classes in Marrakech. If you have 5 days in Marrakech
Full-day Moroccan Cooking Class
Set in a large riad, this class runs for 6 hours and you will cook a broad range of dishes. This course is for those serious about learning the art of Moroccan cuisine and the pace is quite intense.
Check additional information and current tour prices.
Half-day Moroccan Cookery Class
This course also runs for 6 hours. You are picked up from your hotel and the class takes place on a farm outside of town. In this course, you will prepare a full Moroccan meal, complete with bread, salads and desserts.
If you have 7 days in Morocco, this could be on your day tours from Marrakech. Check additional information and current tour prices.
Tagine Cookery Class
This is a shorter course, only 4 hours and it includes a visit to a market.
These marvellous Morocco tours will stay with you forever! Check additional information and current tour prices.
Marrakech Excursions: Specialist Tours
There are many aspects to Marrakech and there are some worthwhile special-interest tours.
Private Souks and Crafts
One of the greatest charms of Marrakech is its working soul. The constant activity of the markets, the circulation of materials and goods attests to the commercial and artistic creativity of Marrakech.
If you are interested in learning the back story of how things are crafted in the souks and alleys. This tour will take you behind the scenes and will also enable you to recognise items genuinely crafted in Morocco versus the overseas copies…
Check additional information and current tour prices.
Shopping Tour
Shopping is one of the most exciting activities in Marrakech however it can also be a bit daunting. Most travellers report being put off with having to haggle for everything and not knowing how much to pay for things.
If you are serious about shopping, there are so many things to buy in Marrakech but some initial research is a good idea. On this tour, a Marrakech tour guide will help you gain confidence in negotiating prices and recognising quality items.
Check additional information and current tour prices.
Babouche Making Workshop
Are you a maker? Why not try your hand at making your own babouches? The traditional Moroccan leather slippers are so comfortable I always buy several pairs when I visit Marrakech.
In this workshop, you can actually create your own pair to take home, what a unique souvenir! Check additional information and current tour prices.
Hammam
The Moroccan art of living involves a certain degree of self-care. A visit to a traditional hammam is a great way to relax after a long day exploring, and even if you have only 5 days in Morocco, you should include this experience. A good scrub and massage will leave you replenished and relaxed. For this activity, you will need to find your own way to the hammam.
Check additional information and current tour prices.
Marrakech Transfers
Marrakech Menara
Even if you are not into Morocco group tours, an airport transfer can be a good idea. If you don't want to deal with taxis, especially if you are arriving late at Marrakech airport, I recommend booking a transfer.
Morocco Guided Tours
Tours in Morocco can be a really good option to approach the country and its culture. You will find that the guides are most passionate about Marrakech and want to genuinely share their knowledge and experience. The best Morocco tour companies will offer you some good insights and will give you the confidence you need to explore further on your own.
If you need more information in order to prepare your trip to Morocco, I have listed what you need to know about Morocco and the main reasons to visit.
Related Posts
Things to do in Essaouira, Morocco
Most Dangerous Roads in Morocco
Do you other suggestions for day trips from Marrakech? Tell me in the comments below!
Save these day trips from Marrakech on Pinterest!